FirmFit, Helping Families Lead a Healthy Active Lifestyle
Create a nurturing space for the family with FirmFit's strongest waterproof vinyl flooring
FIT FOR WHEN LIFE HAPPENS
Welcome FirmFit into your home, the sanctuary you built ever so carefully for yourself and your family. We've partnered with FirmFit to provide you with the strongest waterproof vinyl flooring on the market, one that's built for London's notoriously fickle weather. Designed to resist damage from the stresses of everyday wear and tear, these luxury vinyl floors will surely help you create a space where family and friends can always gather and have fun.Not only does it look amazing — virtually indistinguishable from real wood — but the FirmFit luxury vinyl flooring is also very durable. These floors are 100% waterproof and can be directly exposed to sunlight without receiving significant damage.Rain or shine, FirmFit helps nurture a happy, healthy, active household.
How does FirmFit fare against other luxury vinyl flooring?Thanks to its limestone-based core, FirmFit's waterproof vinyl flooring offers unrivaled excellence. Its capacity to resist everyday wear and tear remains unmatched.Where can I install the FirmFit luxury vinyl flooring?While most luxury vinyl floors are installed in smaller and more confined spaces such as bedrooms and bathrooms, FirmFit can be used in wide open spaces like sunrooms. It can cover 640m2/6400sq without using transition moulding.Is it easy to install?Built with an easy-click system, FirmFit is every do-it-yourself home renovator's dream. Expect the installation process to go smoothly, without a hitch.Does it last long?YES — FirmFit floors are durable and stable, designed to withstand the demands of an active lifestyle and the fickle British weather. Before reaching your home, FirmFit vinyl floors are subjected to a series of exhaustive tests to guarantee that they meet the highest standards of quality.
WHEN SUN HAPPENS
Outstanding Stability & Strength
While most luxury vinyl floors fade when exposed to direct sunlight, FirmFit is made to withstand such damages. Now, you can maximise the natural light in your home.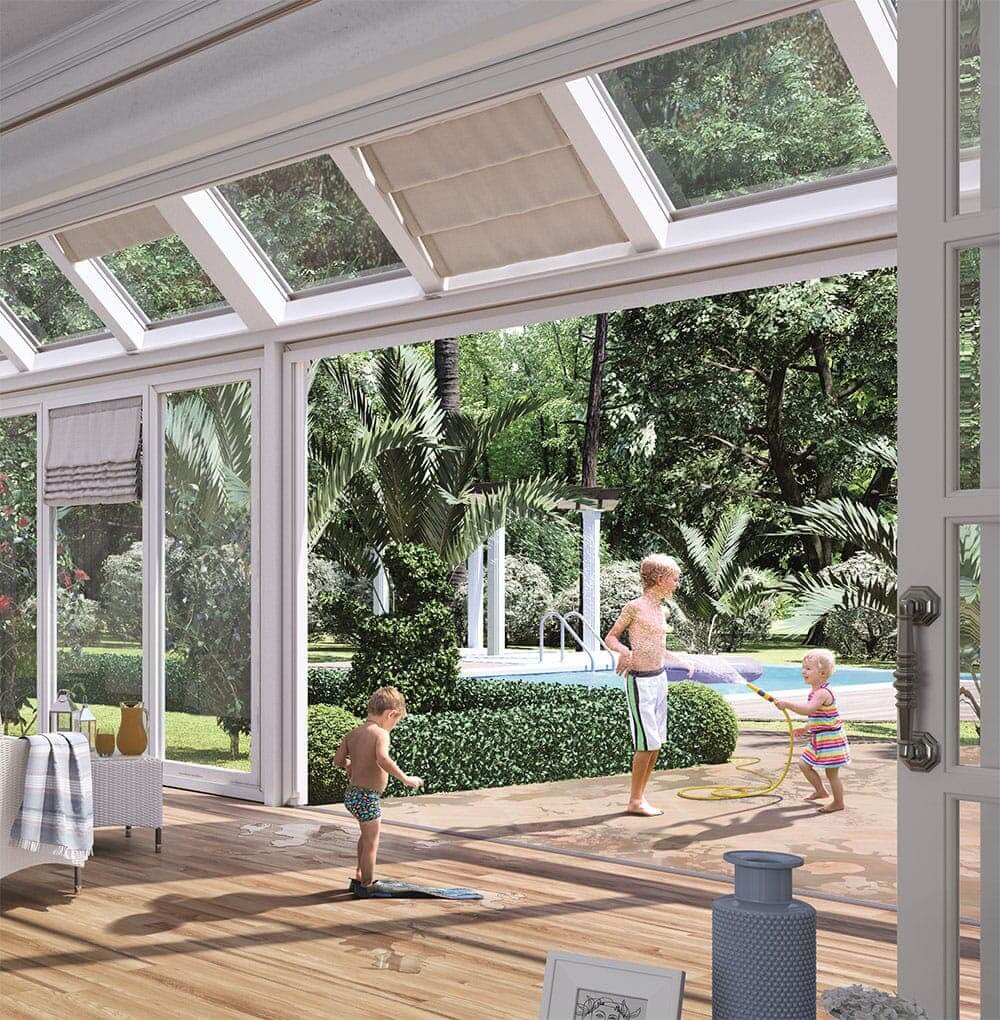 Why can FirmFit be exposed to direct sunlight when other luxury vinyl
floors can't?
Standard vinyl floors are made of plastic-based materials which expand over time when constantly exposed to high temperatures (40°C). Since FirmFit has a limestone-based core — both rigid and stable — the sun isn't a problem.
WHEN FUN HAPPENS
Fun Is What It's All About
FirmFit floors are waterproof, so ease up a little bit! No need to worry about a few spills here and there because FirmFit's luxury vinyl floors can take a beating.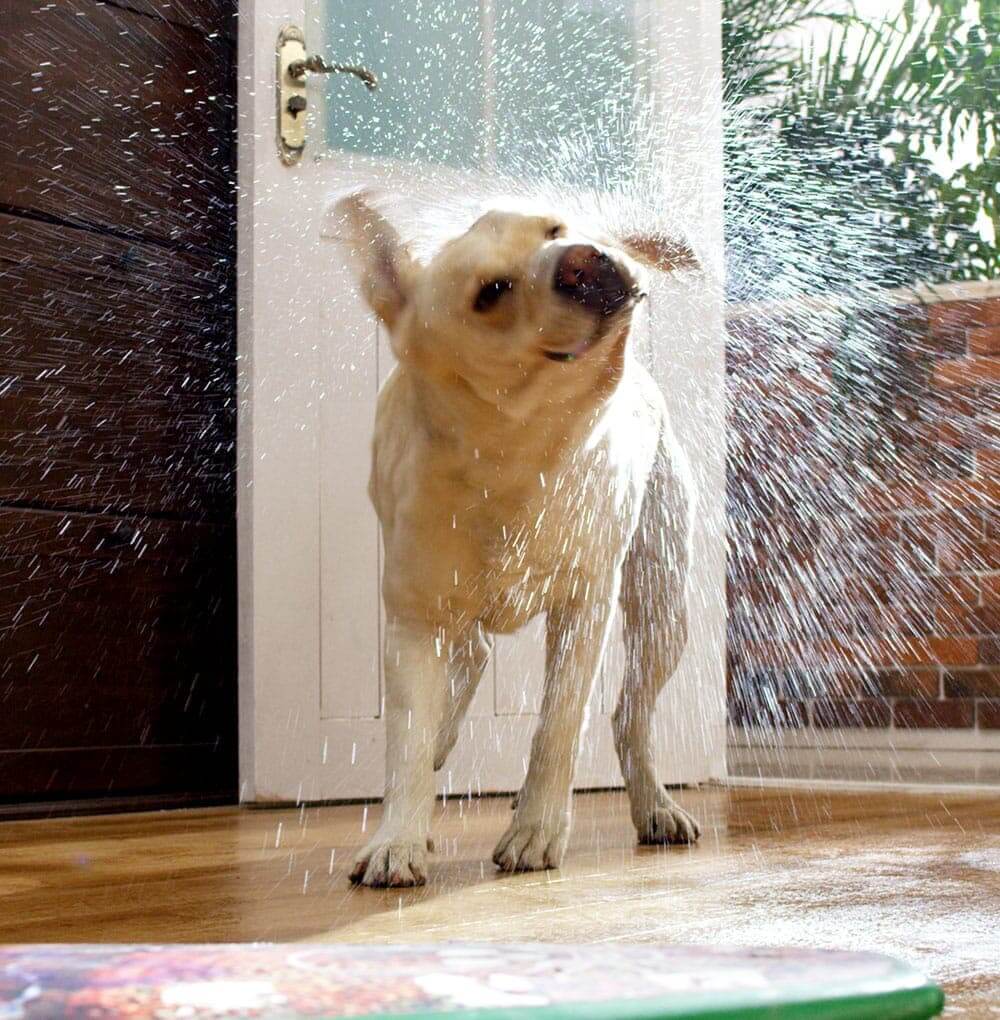 Is the FirmFit luxury vinyl flooring waterproof or water-resistant?
FirmFit floors are 100% waterproof. Compared to other kinds of plank flooring, luxury vinyl floors aren't susceptible to moisture or humidity.
WHEN FAMILY HAPPENS
Safety & Sustainbility AreThe No. 1 Priorities
All of the FirmFit products go through a series of tests to ensure that they meet the highest standards. As a Greenguard-certified product, FirmFit's luxury vinyl flooring is perfectly safe for your family as well as our environment.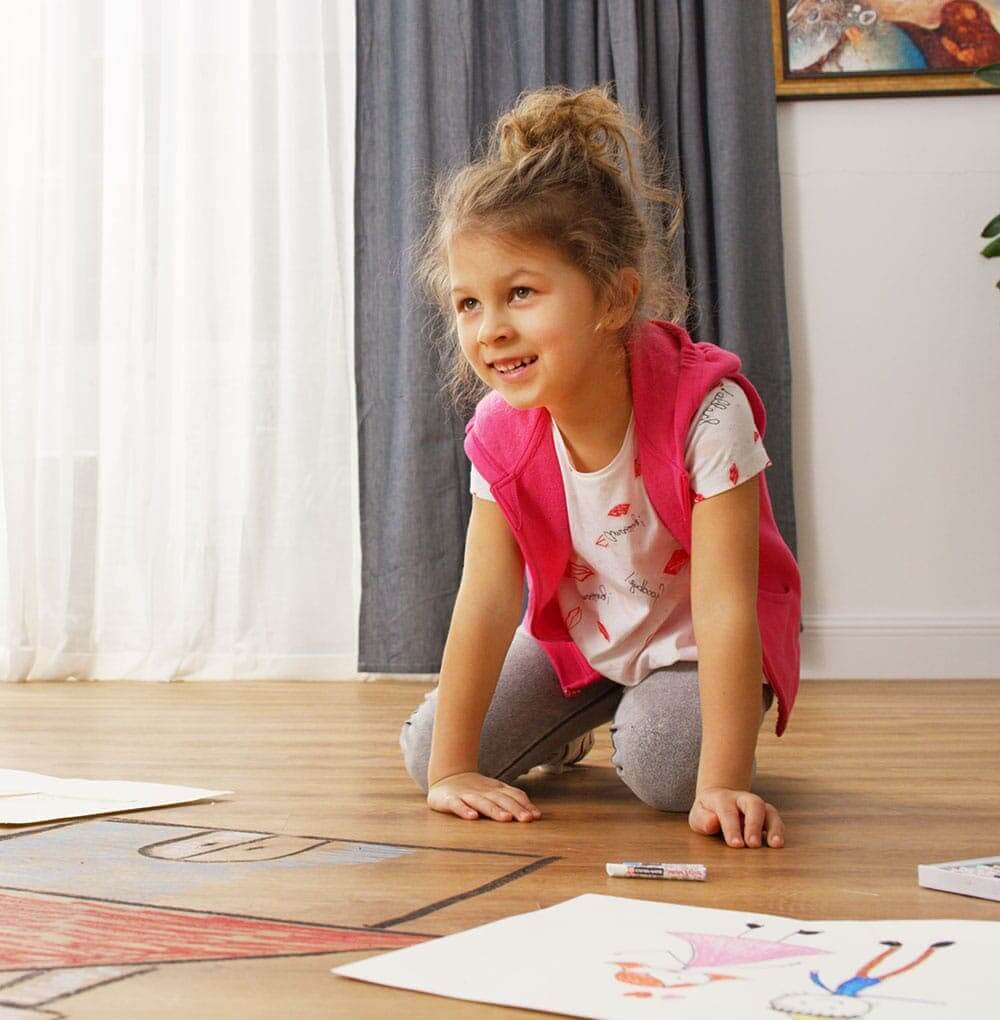 What is a Greenguard Gold certification?
Greenguard holds the highest certification criteria for every type of flooring. They reward a certification to those whose products have been deemed safe enough for children and the elderly. Having a Greenguard Gold certification also means that FirmFit floors are safe for public spaces like schools and healthcare establishments.
WHEN SMART HAPPENS
And Life Is Made Easy
Installing FirmFit floors will be quick and easy, even over wider areas without T-moulds in doors. With FirmFit, you can set up your luxury vinyl flooring in no time.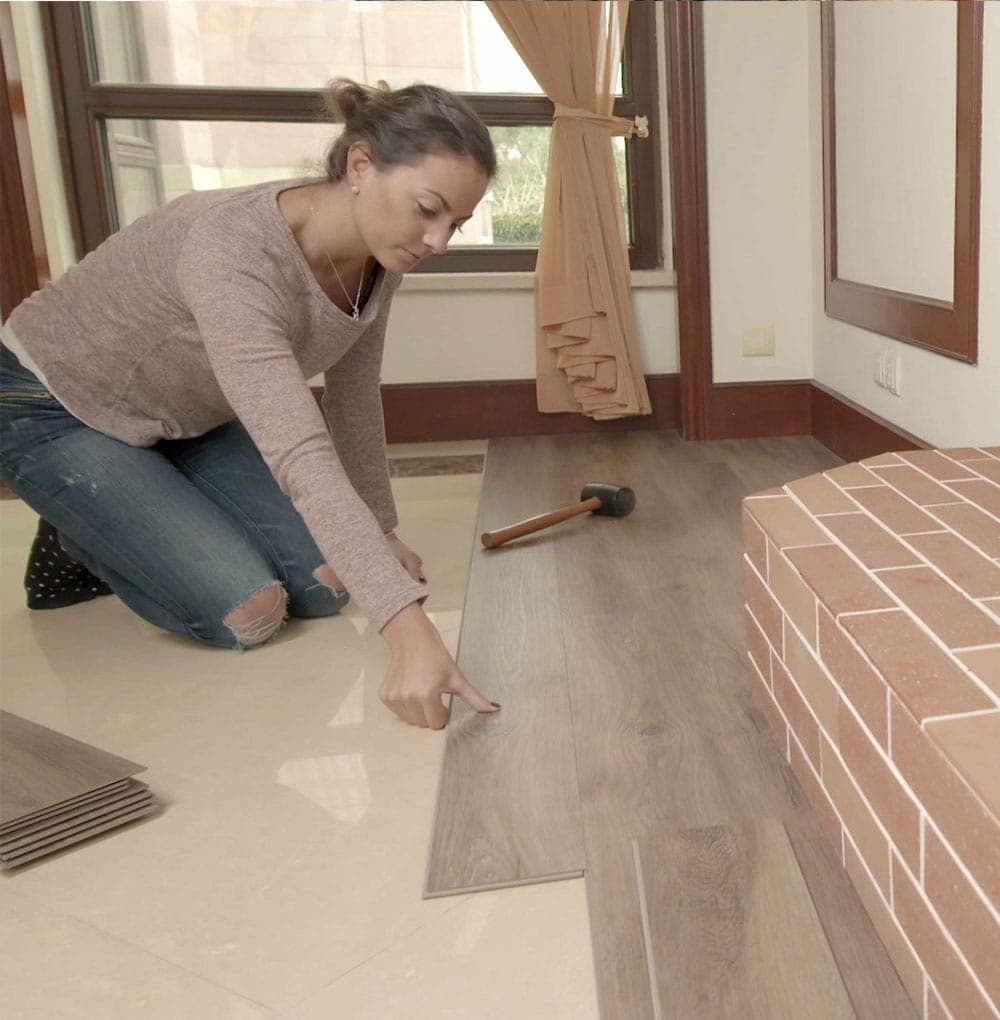 Can FirmFit floors be installed over floor heating?
Yes. Whether it's electrical or water-based, FirmFit floors can be installed over your heating systems.
CHOOSE YOUR PERFECT FIRMFIT
Have some questions?Get in touch !