Avatara – The authentic man-made wood floor from Germany. D

riftwood Grey Beige – hard wearing exclusive Design from Germany 163 mm wide
Warm and welcoming, this flooring manages to bring the natural beauty of driftwood to life. It's made up of a calming mix of Greys, and Beiges that give the appearance of real driftwood. The colours create a blend of different natural shades of brown, accentuating the feeling of wood and complementing each other. This flooring will compliment your furnishings and home décor with it's warm and welcoming appearance. Perfect for anyone who loves to incorporate the intricacies of wood's naturally forming designs in their home or office environment. A unique design that makes this floor look so real to the touch, just like nature. The Driftwood Grey Beige-Pure Edition is currently available in our plank design offering a deep pore structured surface for a wonderful texture. It also has additional features such as; water resistance, impact sound insulation, is antibacterial, and comes with a 30-year manufacturer's warranty. A variety of accessories are also available.
Why Choose Avatara – The Authentic Man-made Wood Floors: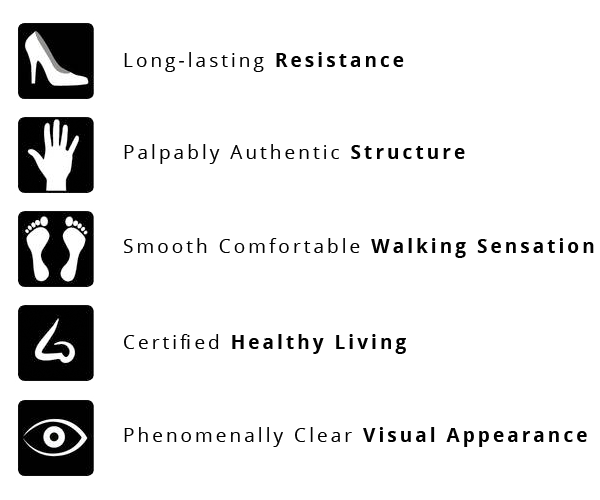 Download Brochure
You can view larger sample boards or packs at wood4floors London Showroom and Warehouse. You can take boards outside to see the full daylight colour range and texture. Easy access – free parking. Look at boards on the floor for their full effect – It is surprising how a number of large planks look different than a small sample or photograph
You may also Interested in Underlay for Wood Flooring!