Avatara – The authentic man-made wood floor from Germany. Maple Sand Beige 2 Strip – hard wearing exclusive Design from Germany 192mm wide
The Maple Sand Beige-Pure Edition is designed with an extra matt finish using a lighter shade of brown for a fresh and clean look. This bright floor has a two strip design that has been softly sanded to accentuate maple wood's natural beauty. The crisp appearance of the Maple Sand Beige-Pure Edition will liven up any room in your home or office giving it a modern feel to enchant your visitors. This flooring (like all of our Avatar-MultiSense-Floors) is environmentally safe, we never use harmful chemicals or substances, FSC Certified, and durable enough top be very child friendly. We offer a variety of accessories that include skirtings, corners and caps, underlay materials, as well as installation accessories. The ter Hurne Care and Maintenance System is available to improve the life-span of your floor and keep it looking great!
Why Choose Avatara – The Authentic Man-made Wood Floors: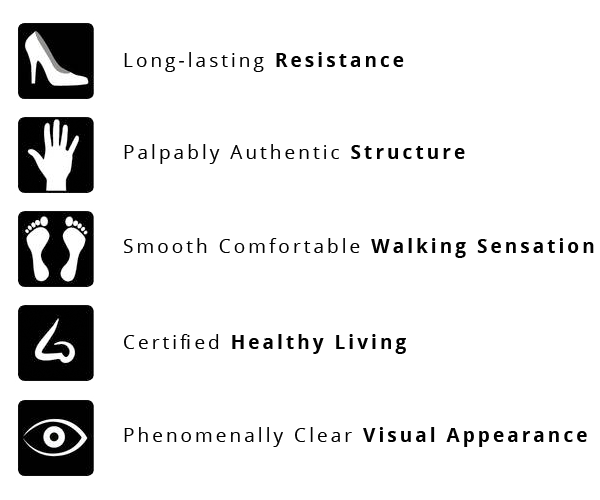 Download Brochure
You can view larger sample boards or packs at wood4floors London Showroom and Warehouse. You can take boards outside to see the full daylight colour range and texture. Easy access – free parking. Look at boards on the floor for their full effect – It is surprising how a number of large planks look different than a small sample or photograph
You may also Interested in Underlay for Wood Flooring!