Avatara – The authentic man-made wood floor from Germany. Oak Grey Brown – hard wearing exclusive Design from Germany 192mm wide
Our Oak Grey Brown-Bright Edition is designed with a matt finish that frames a wonderful contemporary style. Avatara flooring appeals to those of us that enjoy a traditional style but are looking for something unique. It adds a beautiful contemporary design touch with it's embossed and deep poured tactile surface that softens every step. Your satisfaction is guaranteed with our 30-year manufacturer's warranty. The appeal of our Oak Grey Brown-Bright Edition is undeniable to everyone who appreciates the traditional hardwood look while also valuing the benefits of modern technology and the comfort it can offer. It's also contemporary enough to please the those looking for a modern style, for a great looking floor that will provide pleasure for years to come. This floor is a darker shade of brown that provides a wonderfully rich look that will add elegance to your room.
Why Choose Avatara – The Authentic Man-made Wood Floors: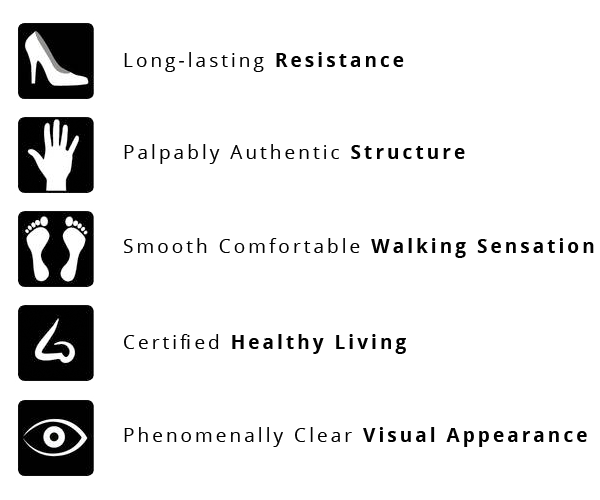 Download Brochure
You can view larger sample boards or packs at wood4floors London Showroom and Warehouse. You can take boards outside to see the full daylight colour range and texture. Easy access – free parking. Look at boards on the floor for their full effect – It is surprising how a number of large planks look different than a small sample or photograph
You may also Interested in Underlay for Wood Flooring!