Avatara – The authentic man-made wood floor from Germany. Oak Pastel Grey  – hard wearing exclusive Design from Germany 192mm wide
This Avatara-MultiSense-Floor appeals to the old world style but adds a beautiful touch of the contemporary with its deep pored structure, plank design, and matt finish. Perfect for those who tastes are contemporary or old world style this floor will make an impact. Our waterproof, one of a kind, antibacterial floor will appeal to everyone who appreciates the softer side of the natural hardwood look while also valuing the benefits of modern technology and the comfort it can offer. The Oak Pastel Grey-Pure Edition will soften your surroundings while adding a touch of the old world style. Your satisfaction is always guaranteed with our 30-year manufacturer's warranty. We offer a selection of accessories to compliment it. We also offer the ter Hurne Care and Maintenance System for your brand new floor!
Why Choose Avatara – The Authentic Man-made Wood Floors: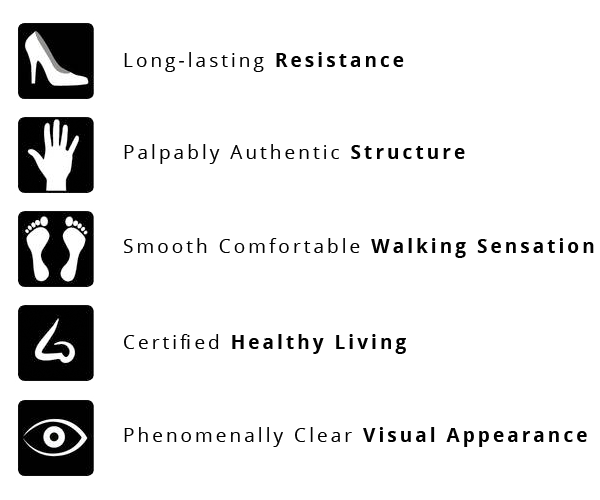 Download Brochure
You can view larger sample boards or packs at wood4floors London Showroom and Warehouse. You can take boards outside to see the full daylight colour range and texture. Easy access – free parking. Look at boards on the floor for their full effect – It is surprising how a number of large planks look different than a small sample or photograph
You may also Interested in Underlay for Wood Flooring!