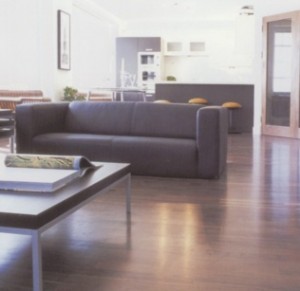 Engineered 3 Strip Walnut Installation
Recently laid in a large development. Three strip engineered walnut flooring.
Pre-Finished Rustic Oak
Over 800 square metres of canadian and european oak fitted in a high standard loft-style development in hackney, london. fitted by the contractors own staff.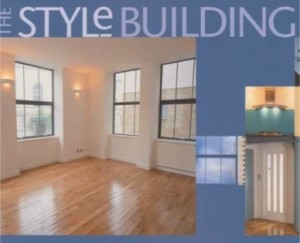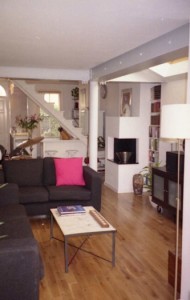 White Oak Floor Installation
Recently laid by two of our customers.
"Hi Mary, Hopefully you remember us (Amanda & Victoria in Chislehurst). We got our solid oak pre-lacquered flooring from you. Sorry its taken so long to send a picture of our finished product, but here it is, finally. Believe it or not, we've been commissioned to help design someone else's house and they are in search of parquet and/or wood flooring, so of course, I'm contacting you first…."
Amanda & Victoria, Chislehurst, Kent
Solid Oak Installation
Pre-finished solid white oak, laid by Warren for a local customer. Picture shows white scotia detail. Installed using secret nail.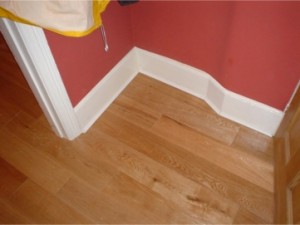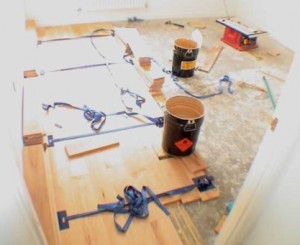 Wide Board Maple Floor Installation
Solid pre lacquered maple being stuck down to a concrete subfloor using bonabond S760 trowel on adhesive.
Bonabond is specially formulated for hardwood flooring and allows for some seasonal movement.
Installed by approved installers.
Note : use of flooring straps to pull the floor together.
Walnut Select Flooring Installation
Over 1000 square meters laid by our client in prestige apartments on the south coast.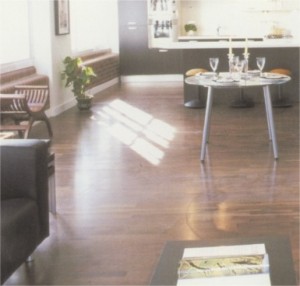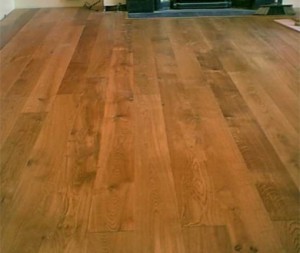 Installation of Teka Plank Oak
Recently laid solid teka oak planks. Secret nailed – immediately after laying and prior to final cleaning. 
Fitting of Solid Maple Floor
Recently laid by one of our customers.
"Dear Mary, Please find attached 3 photos from our recent floor installation – thought you might be interested to see them. We got on fine with Sikabond procedure and are both thrilled with the result. Peter wants to do the hall and dining room sometime with the same maple – so you'll probably see us again – but not for a little while! All the best…"
Sue from Cambridge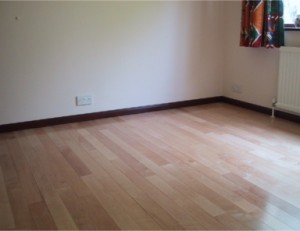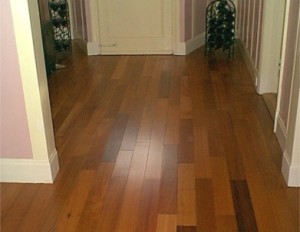 Kempas Wood Flooring Installation
Select grade, factory lacquered Kempas laid by Mark for a local customer. Secret nailed using a portanailer